Claudia
Zeisberger
Author, Angel Investor & Expert on Private Capital & Sustainability. Advisor to corporations, institutional investors and governments.
Professor of Entrepreneurship & Family Enterprise at INSEAD

Professor Zeisberger has over 30 years of experience as a finance professional and as an expert with deep experience in private equity and venture capital, corporate venturing and risk management.
As a Professor at INSEAD, the business school with campuses in Singapore, France, UAE and the US, she is a global citizen and award-winning author as well as an angel investor. She is a member of KKR's Sustainable Expert Advisory Committee (SEAC) and sits on the Advisory Boards of Standard Chartered Ventures, Linzor Capital, BG Ventures and KaizenVest. Passionate about the future of education, she acts as a volunteer board advisor to Girl Rising, a non-profit focused on girls' education and empowerment.
Claudia is one of the best-networked people in the Private Capital space with extensive experience in bringing her academic and professional background to inform boards. She is an expert on Responsible Investing and ESG strategy implementation and is often invited in the role of 'Professional Devil's Advocate'. She is also the author of "Mastering Private Equity: Transformation via Venture Capital, Minority Investments and Buyouts".
July 13, 2020
How the VC Pitch Process Is Failing Female Entrepreneurs
In 2018, only 3% of venture capital in the U.S went to companies with a female CEO. Yet, the number of female-owned businesses has risen both in the U.S. and around the world, and the number of women intending to become entrepreneurs globally has increased even more sharply. Women who venture into entrepreneurship are
Read More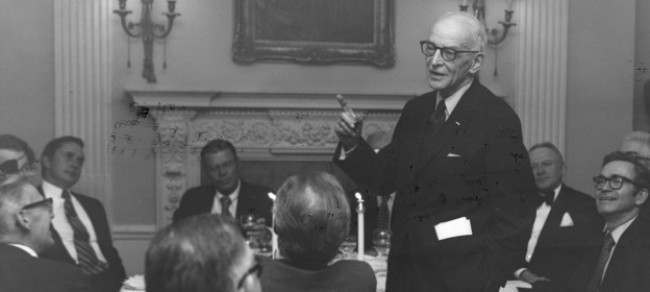 June 6, 2020
Has Venture Capital Strayed From Its Roots?
Take a step back in time to observe how Georges Doriot – the founder of both VC and INSEAD – set up a machine to fuel and fund innovation and development. "…I want money to do things that have never been done before," proclaimed Georges Doriot, almost 75 years ago.
Read More
Mastering Private Equity
Mastering Private Equity was written with a professional audience in mind and provides a valuable and unique reference for investors, finance professionals, students and business owners looking to engage with private equity firms or invest in private equity funds. From deal sourcing to exit, LBOs to responsible investing, operational value creation to risk management, the book systematically distills the essence of private equity into core concepts throughout the private equity life cycle. It is available in English & Chinese.
Podcasts
November 21, 2017
Podcast: Institutionalization of Family Firms — Claudia Zeisberger, INSEAD
The question seems simple: How Can Family Firms Ensure Long-Term Value Creation? But as a new report – based on interviews 123 Asia-based family firms and 14 private equity professionals – shows, the answer may be more complicated. The report is titled "The Institutionalization of Family Firms," and it covers a
Listen
November 1, 2017
Podcast: Mastering Private Equity & What's Next — Claudia Zeisberger, INSEAD
For years, Claudia Zeisberger has found herself being asked what might seem like a straightforward question: What is Private Equity. It also might seem like a surprising question, given that global private equity assets under management run at about $2.5 trillion. It's not like we're talking about some hidden asset class. But
Listen